Artikel 1 bis 3 von 3 auf Seite 1 von 1 anzeigen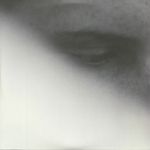 Cat: LF 02. Rel: 06 Nov 17
Deep House
I Hope I Sleep Tonight (4:08)

I Saw Her Kiss Him In Front Of Me & I Was Like WTF? (5:13)

Bring U Back (5:51)

Too Late For U & M1 (6:40)

Forgiven (6:00)

Time Spent Away From U (5:34)

With My Luv (6:05)

Another Way Back (5:15)

It's Just My Luv (6:02)

How U Make Me Feel (6:20)

U Hold Me Without Touch (6:31)

Come Thru For U (6:12)

U (6:12)
Review: It's been a whirlwind 12 months for DJ Seinfeld, who has gone from "unknown entity" to hyped producer in what seems like the blink of an eye. There's little doubt that this debut album on Lobster Fury will simply enhance his credentials further. It's a typically dusty and lo-fi affair, but far more positive in tone than your average crackly techno full-length. The Swedish producer makes extensive use of rubbery synth basslines, hazy R&B and pop vocal samples and the kind of production tricks more frequently found on disco-house and old US garage records (while, naturally, rarely sounding exactly like either style). In other words, the album is full of attractive, floor-friendly party techno for those who like their cuts fun and funky, rather than stern and severe.
…

Read more
Cat: ENDOS 001. Rel: 06 Feb 17
Techno
Flyin Thru Sunrise (7:00)

Chat Shit Get Luved (5:02)

Beginning Of An End (5:56)
Review: Barcelona's DJ Seinfeld has been making quite a name for himself at the moment with releases on Lobster Fury, Natural Sciences and Danish imprint Endotherm. Aquatic acid house, colourful melodies and dreamy vocals. "Flyin' Thru Sunrise" is a dusty and overdriven exercise in deep house loopiness, reminiscent of Florian Kupfer's well received SAD edits. It's a much more stompin' affair on the B side with the gnarly acid warehouse techno of "Chat Shit Get Loved", until he dives deeper once again (where he really excels in our opinion) with the early Chicago house throwback of "Beginning Of An End" taking you to the days of Frankie Knuckles and Jamie Principle exploring a new sound of inner city soul circa '86.
…

Read more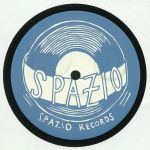 Cat: SPZ 005. Rel: 30 Oct 17
Techno
DJ Seinfeld - "Must Have Been My Fault" (4:41)

Svandans - "127" (11:03)

Frankie Twilight - "Don't Heal Me" (6:54)

Luggen - "Fatal Beauty" (10:46)
Artikel 1 bis 3 von 3 auf Seite 1 von 1 anzeigen