Artikel 1 bis 3 von 3 auf Seite 1 von 1 anzeigen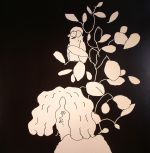 Cat: SMALLVILLE 42. Rel: 08 Jun 15
Deep House
Moving On (7:53)

Never Used To Be Better (6:18)

Million Mile Love (6:50)
Review: With his deliciously deep With You By The Lake 12" on UntilMyHeartStops still ringing in our ears, Arnaldo drops his first EP for Smallville for three years. Unsurprisingly, this two is a wonderfully fluid delight, with all three tracks offering a near perfect balance of lolloping grooves, glassy-eyed melodies and eyes-shut chords. A-side "Moving On" sets the tone, layering dreamy pads and cascading melodies atop a shuffling groove. He gets a little more forthright on the cymbal-heavy deep house pump of "Never Used To Be Better", before calming things down with the heavenly throb, woozy spoken vocal samples and cyclical melodies of "Million Mile Love".
…

Read more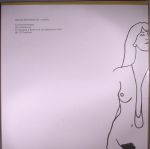 Cat: NATURIST 001. Rel: 06 Feb 17
Minimal/Tech House
Plumed Serpent (7:35)

Precipitation (6:53)

Bringing A Knife To A Gunfight Since 1984 (5:30)

177 Downlow (5:44)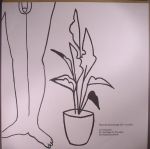 Cat: NATURIST 000. Rel: 20 Mar 17
Minimal/Tech House
Ceramics (9:30)

Heritage On The Sign (5:23)

Sleeping Assault (8:17)
Review: William Arnaldo Smith has released everywhere from Greta Cottage Workshop, Smallville and UntilMyHeartStops. We've heard the great effort that was the label's inaugural release entitled Good Music Hips, Bad Music Fists E.P. but he appears to have backdated this release as NATURIST 000. "Ceramics" displays the producer's usual 'airy' and organic deep house sound while "Heritage On The Sign" has faint Oriental aesthetics over its broken house beats and lush vintage synths. Finally on the flip is the breathtaking ambient journey "Sleeping Assault" full of splendid bell textures and emotive keys floating away in trails of endless reverb.
…

Read more
Artikel 1 bis 3 von 3 auf Seite 1 von 1 anzeigen