Artikel 1 bis 3 von 3 auf Seite 1 von 1 anzeigen
Cat: EDREAMS 015. Rel: 25 Sep 17
Techno
Stingray (5:25)

Burning Crystal (6:39)

An Infinite Number Of Possibilities (5:40)

720 Degrees (5:55)
Review: Since 2011, or what we could describe as the rebirth of vintage electronic music and the muddled, increasingly convoluted evolution of 'bass' music, Nick Harris aka A Sagittariun has been providing our charts, and the wider scene, with consistently high levels future-proof techno. Slightly Ajar is his third release of 2017 already, and it comes through on his own Elastic Dreams imprint with a squadron of deep and effortlessly mesmerizing electronic shapes. "Stingray" opens with an ocean of euphoric pads and industrial rhythms coming together as one, and is followed elegantly by the much deeper, more reflective broken patterns of "Burning Crystal". On the B-side, "An Infinite Number Of Possibilities" kicks the gears into motion with a much bouncier, club-centric techno groove filled with surreal melodies, and "720 Degrees" buries a load of bleeps into a hypnotic bundle of sci-fi sonics for total dancefloor domination. Effective and ultra-sleek - the lot of them!
…

Read more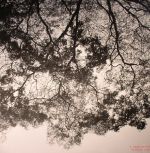 Cat: NT 007. Rel: 23 May 16
Techno
Heights (Jus Rushin mix) (8:26)

Oxidize (original mix) (6:41)

Oxidize (RVDS remix) (7:10)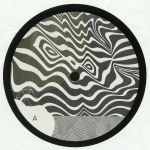 Cat: IDLE 047. Rel: 16 Oct 17
Techno
Pseudo Science (6:03)

Heavy Manners (8:24)
Review: Nick Harris aka A Sagittariun lands on Bristol's Idle Hands with a smacking two-tracker for the techno puritans! Fair enough, the flow and structure of "Pseudo Science" might not be typically classed as traditional techno, but there is so much freedom in its half-step beats and circular percussion shots, making this a beautiful relic of the sort of dance music that was being made just before the rise of 'minimal'. On the B-side, "Heavy Manners" is slower to pick up pace, kicking off with a frosty, barren procession of hi-hats and mild beats, both giving way to the much more powerful swing of the pads and harmonies in the backdrop. Excellent.
…

Read more
Artikel 1 bis 3 von 3 auf Seite 1 von 1 anzeigen