Eight Weeks: UK Garage
Artikel 1 bis 4 von 4 auf Seite 1 von 1 anzeigen
Glue
(180 gram vinyl 12" + MP3 download code)
Cat: ZEN 12466. Rel: 13 Nov 17
Glue (4:33)

Metro (5:00)

DLR (3:49)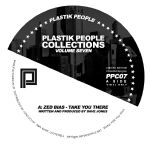 Cat: PPC 07. Rel: 09 Oct 17
Zed Bias - "Take You There"

F.A.Z.E 1 - "Wanna Touch Me"

Judas - "Play A Little Something"
Review: Albuquerque's finest outpost for purist garage house, Plastik People, continues to mine the classics on the seventh volume of its Collections sub label. First up is the unmistakable class of Zed Bias with "Take You There", a track which represents the garage legend getting into a more housed up frame of mind. Then it's over to F.A.Z.E 1 to keep the pressure up with the heated diva choppage of "Wanna Touch Me" before Judas' "Play A Little Something" takes things deeper but no less bumping. This is an essential package for anyone craving some under the radar gems from the history of 90s garage house.
…

Read more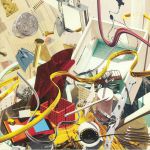 Cat: 3FM 004. Rel: 02 Oct 17
No Business Here (5:13)

Shed Light (4:31)

Am Ende (5:54)

Some Rig (5:04)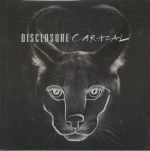 Caracal
(gatefold 2xLP Nachpressung)
Cat: PMR 68. Rel: 20 Nov 17
Nocturnal (feat The Weeknd) (6:41)

Omen (feat Sam Smith) (3:49)

Holding On (feat Gregory Porter) (5:12)

Hourglass (feat Lion Babe) (5:21)

Willing & Able (feat Kwabs) (4:50)

Magnets (feat Lorde) (3:18)

Jaded (4:33)

Good Intentions (feat Miguel) (4:40)

Superego (feat Nao) (4:29)

Echoes (5:11)

Masterpiece (feat Jordan Rakei) (3:55)

Molecules (3:57)

Moving Mountains (feat Brendan Reilly) (5:33)

Afterthought (5:19)
Review: Brothers Disclosure bring the sound of house and more to the mainstream in incredible fashion, merging poppy vocals with basslines inspired by the likes of the Windy City's Mr Fingers and RP Boo. Furthermore there's splashes of UK styles like garage and dubstep in tracks like "Superego" and "Moving Mountains" and there's even smatterings of footwork in "Echoes". There's Ibiza-charged hits like "Nocturnal" to the skipping beats of "Holding On" that will make you think Daniel Bedingfield's made a comeback had Gregory Porter's lyrics not been there. And for some sublime club fodder check out "Hourglass".
…

Read more
Artikel 1 bis 4 von 4 auf Seite 1 von 1 anzeigen